Court Location
Grady County Magistrate Court
24 3rd Ave N.E.
Cairo, GA 39828 
Office Hours
Monday – Friday
8:00am – 5:00pm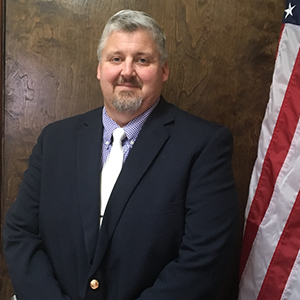 Magistrate Court 
Judge Pat Pollock, Chief Magistrate
History: The Magistrate Courts of Georgia were established in 1983 when the current Constitution was ratified. The Constitution mandated the Magistrate Court to replace the Justice Courts and a variety of small claims courts or limited jurisdiction courts that were known by a variety of different names.
Jurisdiction: The Magistrate Courts are courts of limited jurisdiction as outlined as follows by the official Code of Georgia Annotated, Section 15-10-2:
Legal Advice: If you plan to file a claim in the Magistrate Court or a claim has been filed against you, please be advised that neither the Judge nor the clerks can provide legal advice. Not only is it unethical and inproper for the Judge or clerk to give either party legal advice, it is also illegal. If you have legal questions concerning your case, please consult the attorney of your choice. If you have questions concerning scheduling, please contact the Magistrate Court and one of the clerks will be glad to assist you.
Cases: Many of the Magistrate Courts litigants represent themselves and are called Pro Se. An over whelming majority of the litigants in the Grady County Magistrate Court are pro se: however, an increasing number of parties are represented by attorneys.
As a court of inquiry, the Magistrate Court is often called upon to determine probable cause or sufficient evidence in criminal cases. In felony cases and cases assigned to the Superior Court the Magistrate Court cannot make a determination of guilt or innocence: it can only determine if there is sufficient probable cause for the case to go forward. The only cases in which the Grady Magistrate Court adjudicates guilt or innocence is in misdemeanor county ordinance violations.
The Magistrate Court is holding an increasing number of pre-issuance hearings on  warrant applications. The purpose of these hearings is to allow all parties involved in dispute to present evidence before a Judge so that he can better determine if probable cause exists for a warrant to be issued. In approximately 80% of these hearings, the parties resolve their differences without anyone being arrested.